The biggest PR fails of 2018 and what we can learn from them
As the year wraps up, it's time to look back on the biggest PR fails of 2018.
Communications teams all over the world had their work cut out for them this year, with a series of totally cringe-worth PR mishaps. However, it's not all bad news, there is always some value (and entertainment) in what can be learnt from reflecting on the poorly made PR decisions that led to severely damaged reputations.
From the clumsy PR manoeuvres of big businesses to celebrities gone rogue on social media, it's safe to say these PR blunders take the cake.
Crisis Communications for Cricket Australia
The only way to successfully survive a crisis is to establish and maintain transparency, which Cricket Australia failed miserably in doing. The organisation failed to quickly disclose all the facts, which then aggravated the issue as mass speculations arose.
Crisis requires leadership and communication from the top down, and unfortunately for Cricket Australia, their lack of decisive action left the organisation and it's major players to face horrible ramifications in the public eye.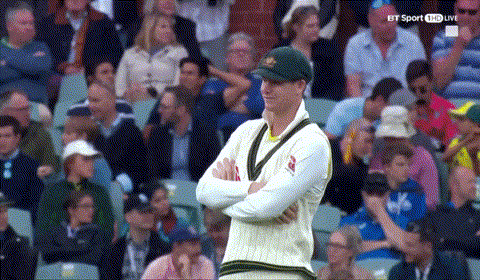 Barnaby Joyce dragging Australian politics to new lows
Following the scandalous affair of former deputy prime minister Barnaby Joyce and his new partner Vikki Campion, the pair allegedly sold their story to the Seven Network for $150,000. This decision was a show of disgraceful PR, as Barnaby cashed in on his own infidelity, at a time conveniently leading up to the release of his own book. Barnaby's lack of discretion exploited not only the dysfunctionality of his own personal affairs, but also the private life of his ex-wife, Natalie Joyce.
After 24 years of marriage, Natalie's approach to the delicate situation was handled with the poise of a PR pro. Despite being an admittedly private person, Natalie felt compelled to speak out, to defend not only her children and own name, but also to empower all women across Australia. Natalie gave a powerful, unpaid interview for Women's Weekly which spoke volumes for her character, demonstrating how greatly decisions made in the face of the media impact reputation.
Melanie Trump really doesn't care
The first lady's jacket made quite the statement, as she visited a children's centre on the U.S border. In big letters the words 'I really don't care, do you?' are emblazoned on the back of Melania Trump. Her spokeswoman states it was 'just a jacket', however from a PR perspective it is definitely a poorly deliberated fashion decision in the given context.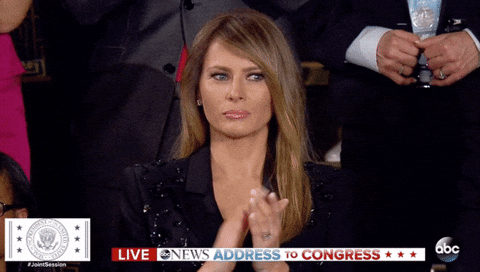 Perhaps it is 'just a jacket', but from a PR standpoint, what you wear has a great impact on your reputation. Take Meghan Markle, the Duchess of Sussex, who on her recent tour of Australia opted for a wardrobe of ethical and sustainable fashion. Not only were her fashion a great win for her reputation, but also elevated these ethical brands into public awareness in a way that campaigns and advertisements simply can't.
Karl Stefanovic still making headlines
For the most part of 2018, Karl Stefanovic's future at the Today Show was up in the air. Karl is still facing the repercussions of the poor (and very public) management of the breakdown of his marriage with ex-wife Cassandra Thorburn, as Today Show ratings continue to dive. Instead of keeping things under wraps, Karl enabled constant publicity surrounding issues on his personal life to interfere with not only his own reputation, but the reputation of his colleagues and the show.
Cassandra has positively taken advantage the media's spotlight to cultivate her public image, opening up on her rediscovered resilience and the strong, confident woman she has become.  As Karl has demonstrated, personal affairs should not be something to parade around the media however, the curated exposure of personal affairs can be used to shape a positive reputation.
Rosanne Barr's 'bad joke'
Following a racist tweet made in poor taste, Rosanne single handily destroyed her own reputation and career. Despite her apology, there are some things that can't be undone. The tweet received widespread coverage in the media and was deemed irreparable by ABC, who axed the comeback of her show.
For better or for worse, tweets have come to craft reputations in the public eye. There are many celebrities that have managed to boost their reputations through Twitter. Pop powerhouse, Cher, has used her Twitter feed to give an entertaining insight into her stream of consciousness. Sometimes serious and sometimes political, but always funny and a great image to present to the media.
Always keep in mind that what is posted on social media is likely to influence public perceptions.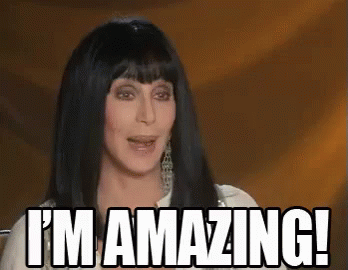 The key lessons to take away from 2018 are clear. It's probably not wise to let racist comments slip, make a spectacle of personal affairs gone haywire or make politically incorrect fashion statements.
As we see off 2018, we can only look forward to what PR gems the new year has to offer.
Get more social media tips in this FREE ebook 
Sydney Social Media and Public Relations Agency, CP Communications blends cutting edge offline and online PR and social media to help you gain a competitive advantage. Contact us today. For more great tips visit our website www.cpcommunications.com.au.